IGNITE Articulate Wide Golf Shoes
Regular price

Sale price

$219.99

Unit price

per
The IGNITE Articulate is the most versatile performance shoe Puma Golf has ever made. Between the Articulation Geometry on the outsole, midsole, and upper, to the cushioning of the Ignite foam, every detail of these spiked shoes has been meticulously designed to move with the golfer's feet during the swing.
This style is Wide fit.
Available in Standard fit, click here.
Support World Autism Month. Throughout the month of April, with the purchase of IGNITE ARTICULATE shoes, we will donate a portion of the proceeds to the Els for Autism Foundation®.
Specs

ARTICULATION GEOMETRY
Comfort Construction
PWRCAGE
PWRFRAME
IGNITE Foam
NEW Versatile Last
EXOSHELL / PWRFRAME / PWRCAGE / ADAPTIVE FIT SYSTEM
IGNITE FOAM
HEX TRACTION LUGS / PRO-FORM TPU / TORNADO CLEAT
PRO-FIT INSOLE
1 Year Waterproof
Size 7-15
Wide Style #: 376234, Standard: 376078
Returns & Shipping

Please note returns must be requested within 30 days of receipt and all product returned in new and unused condition.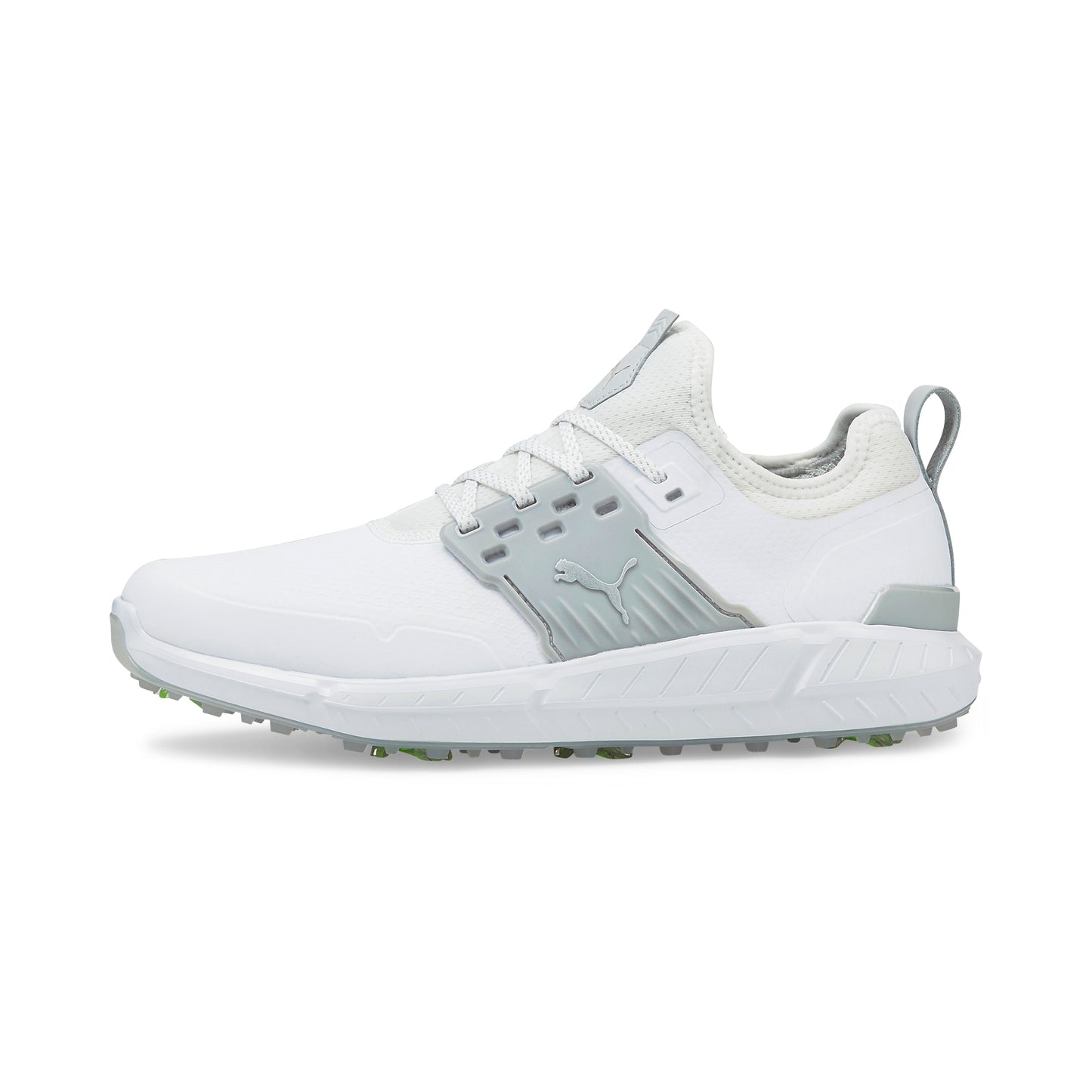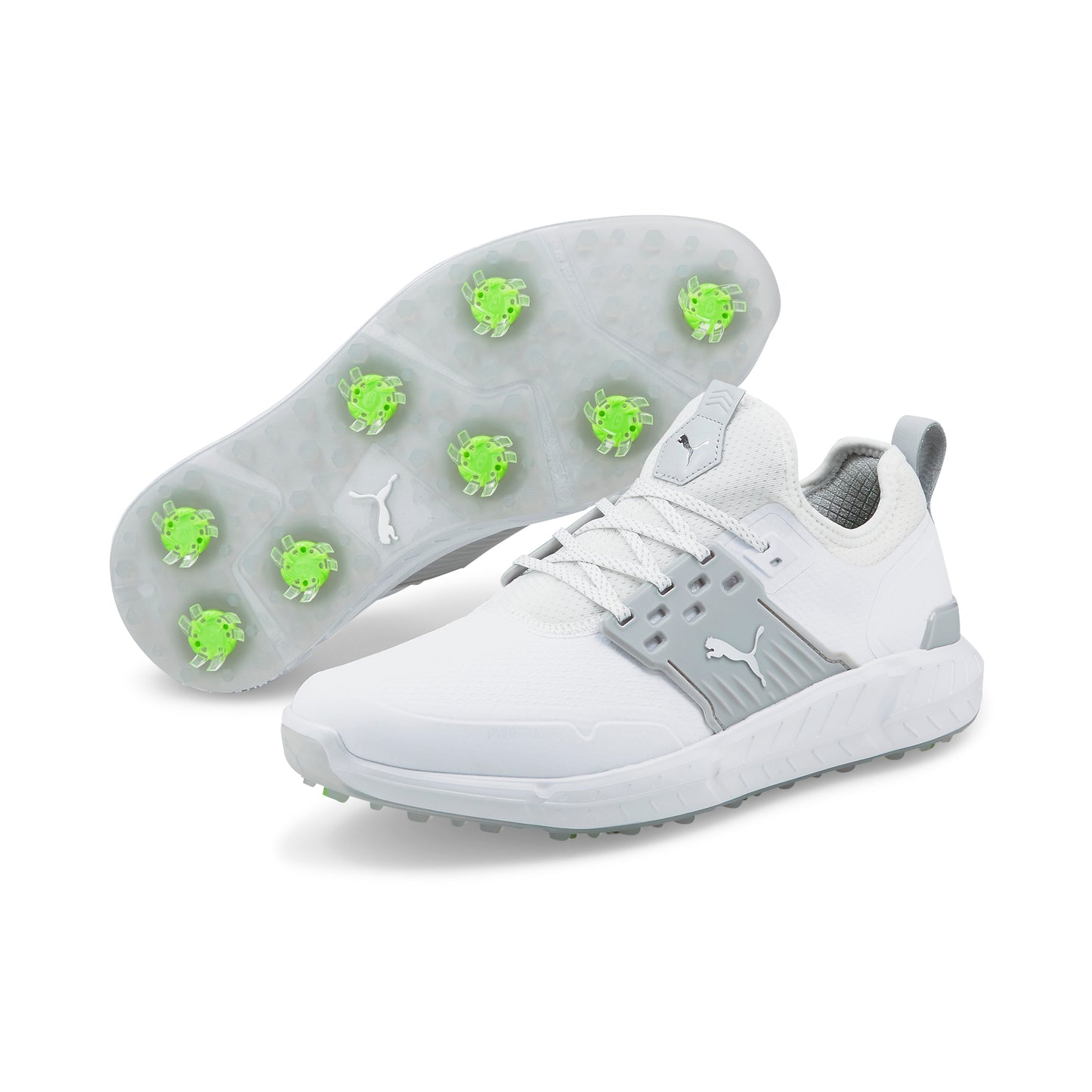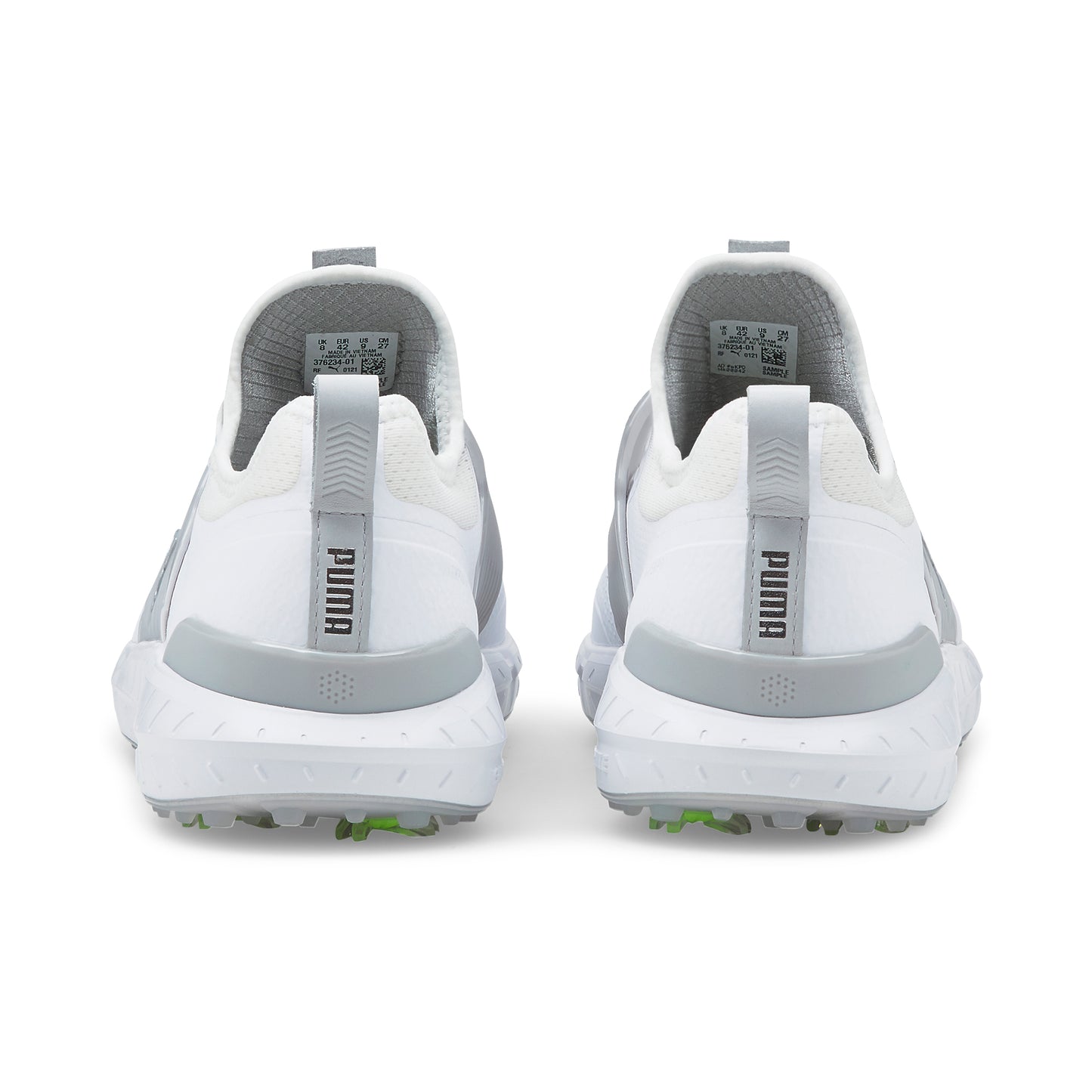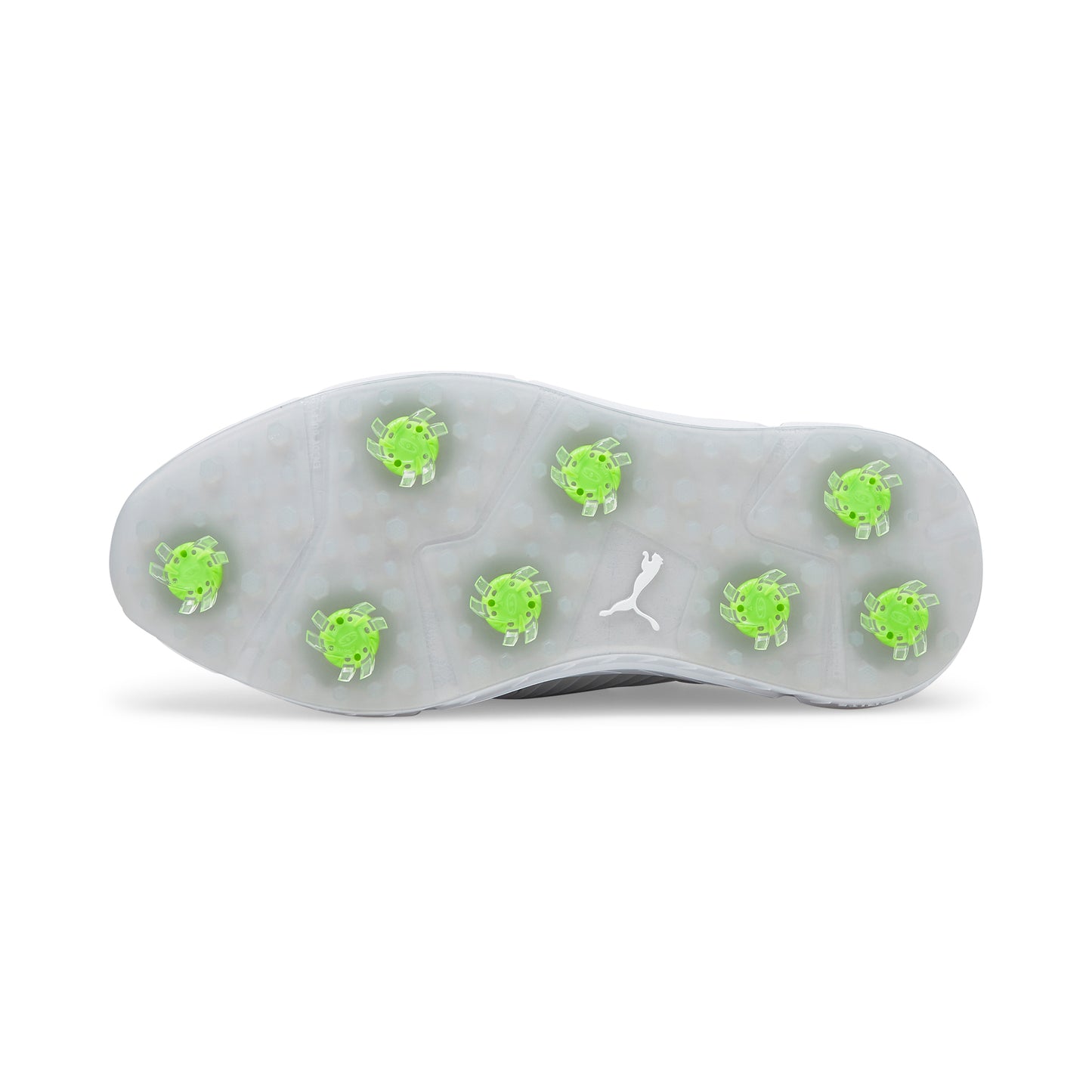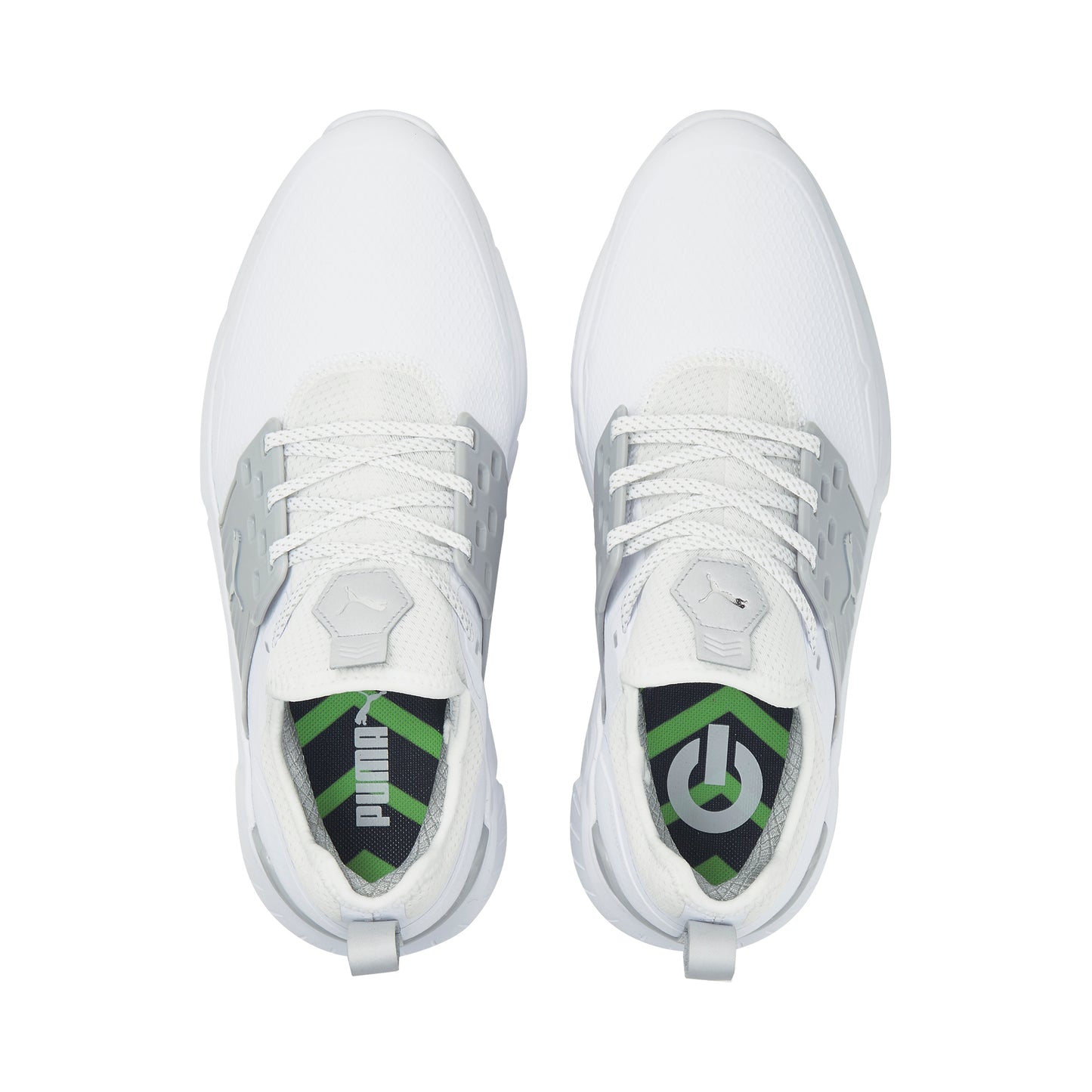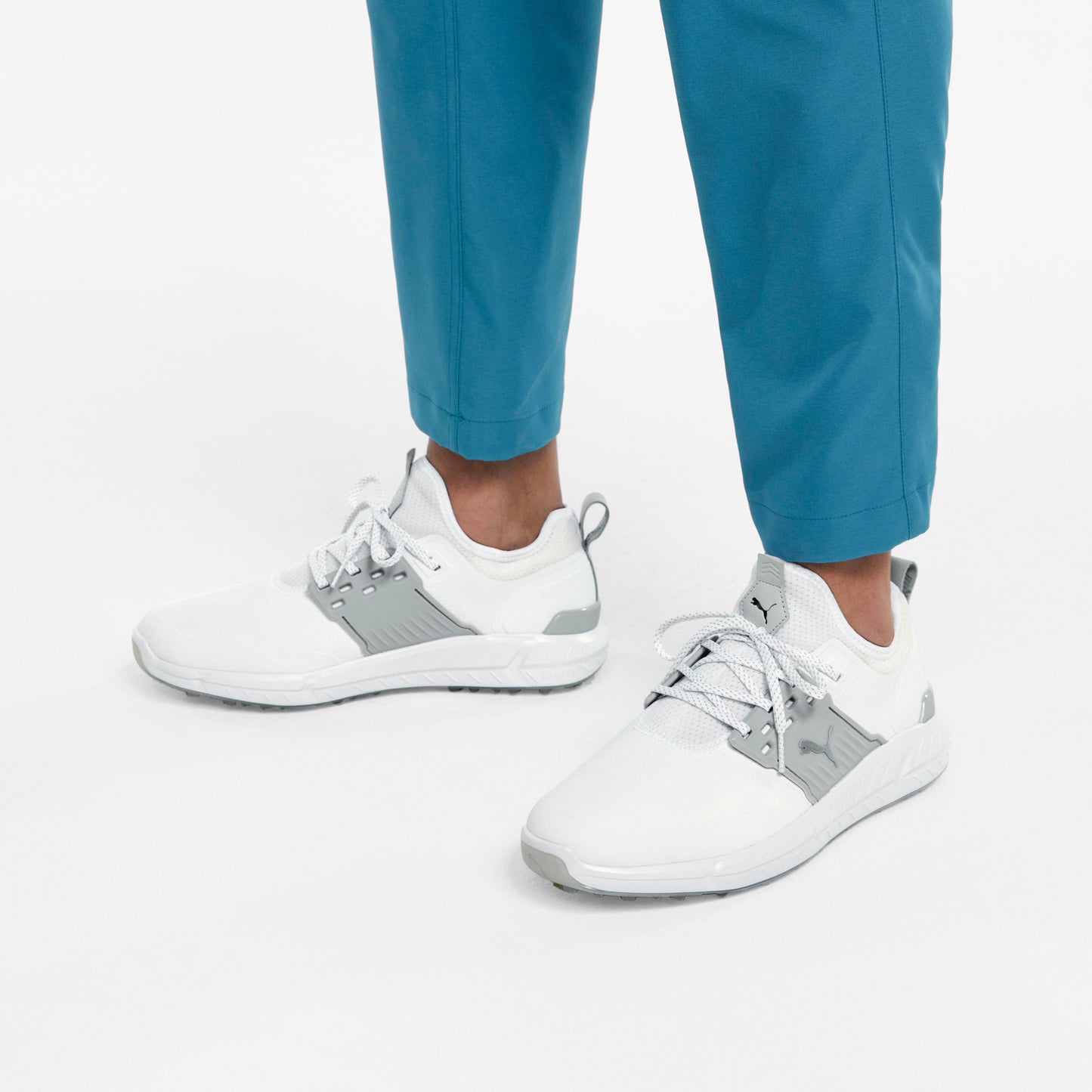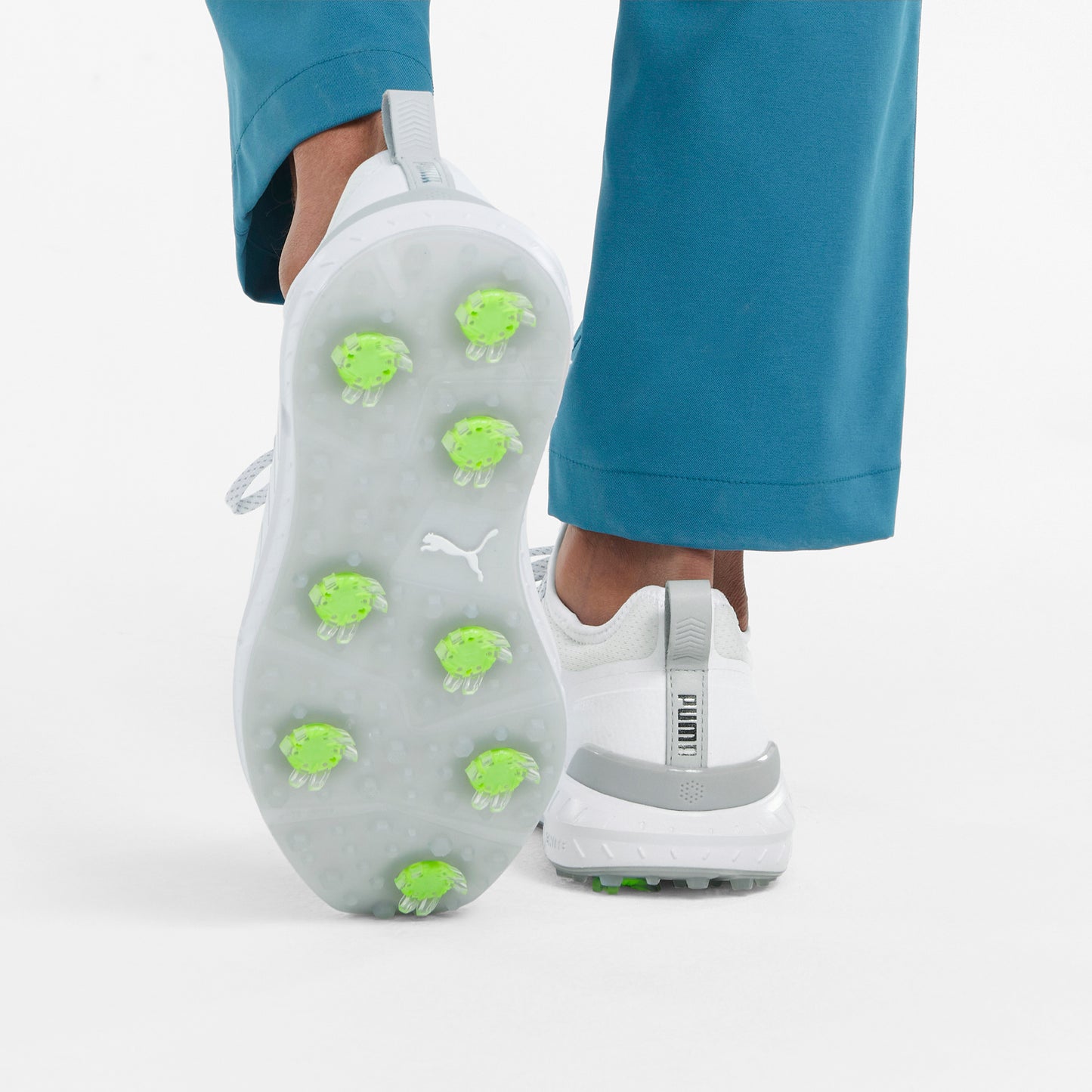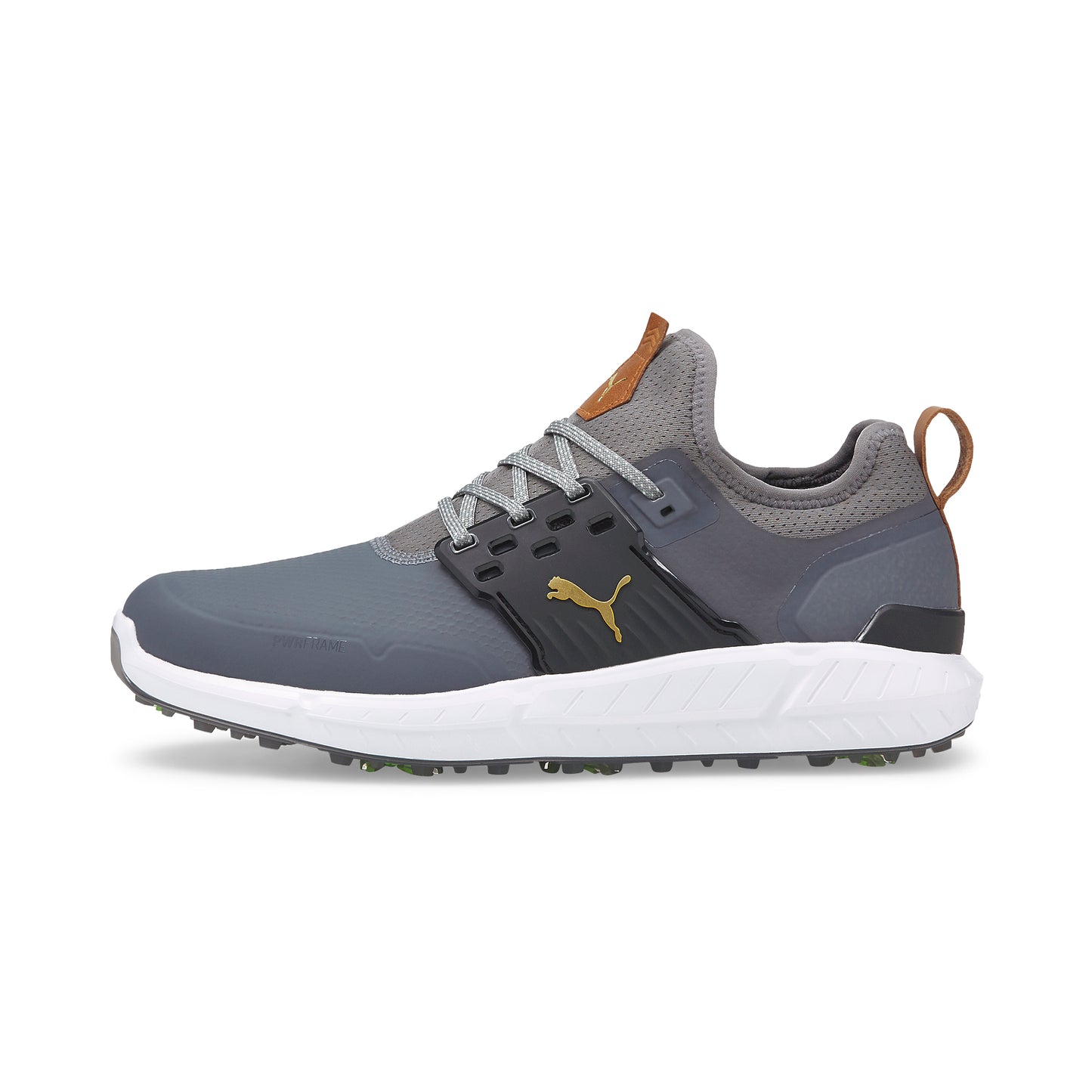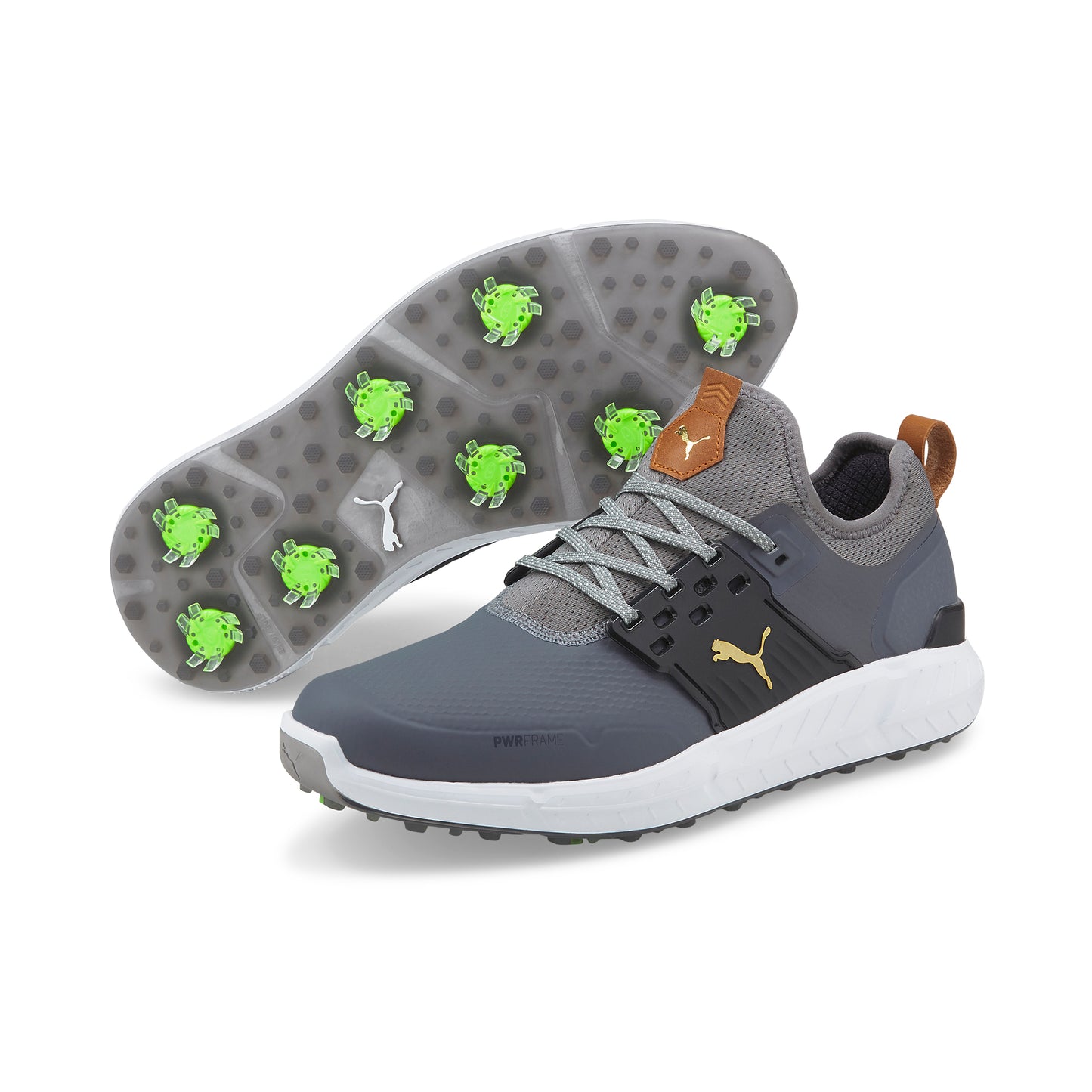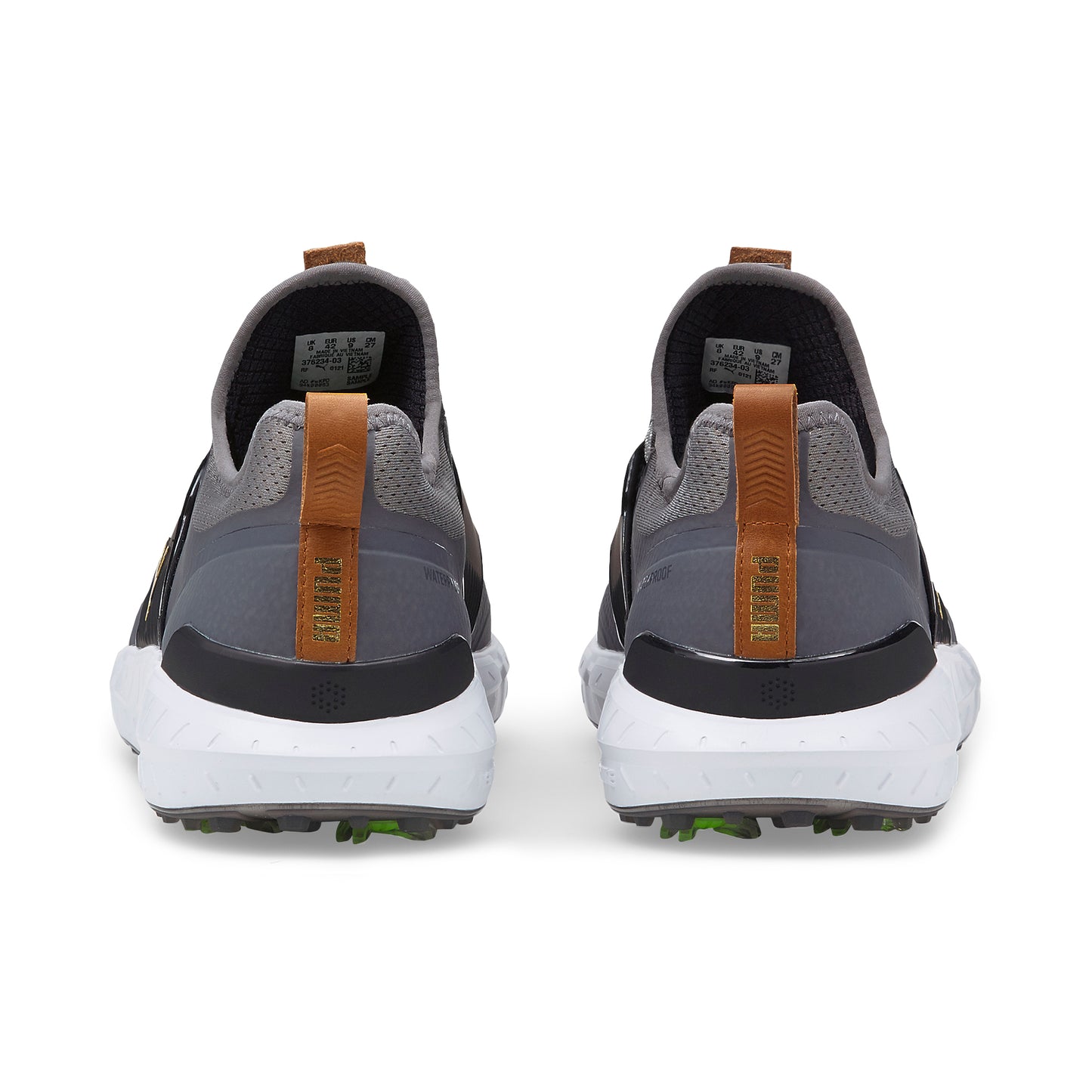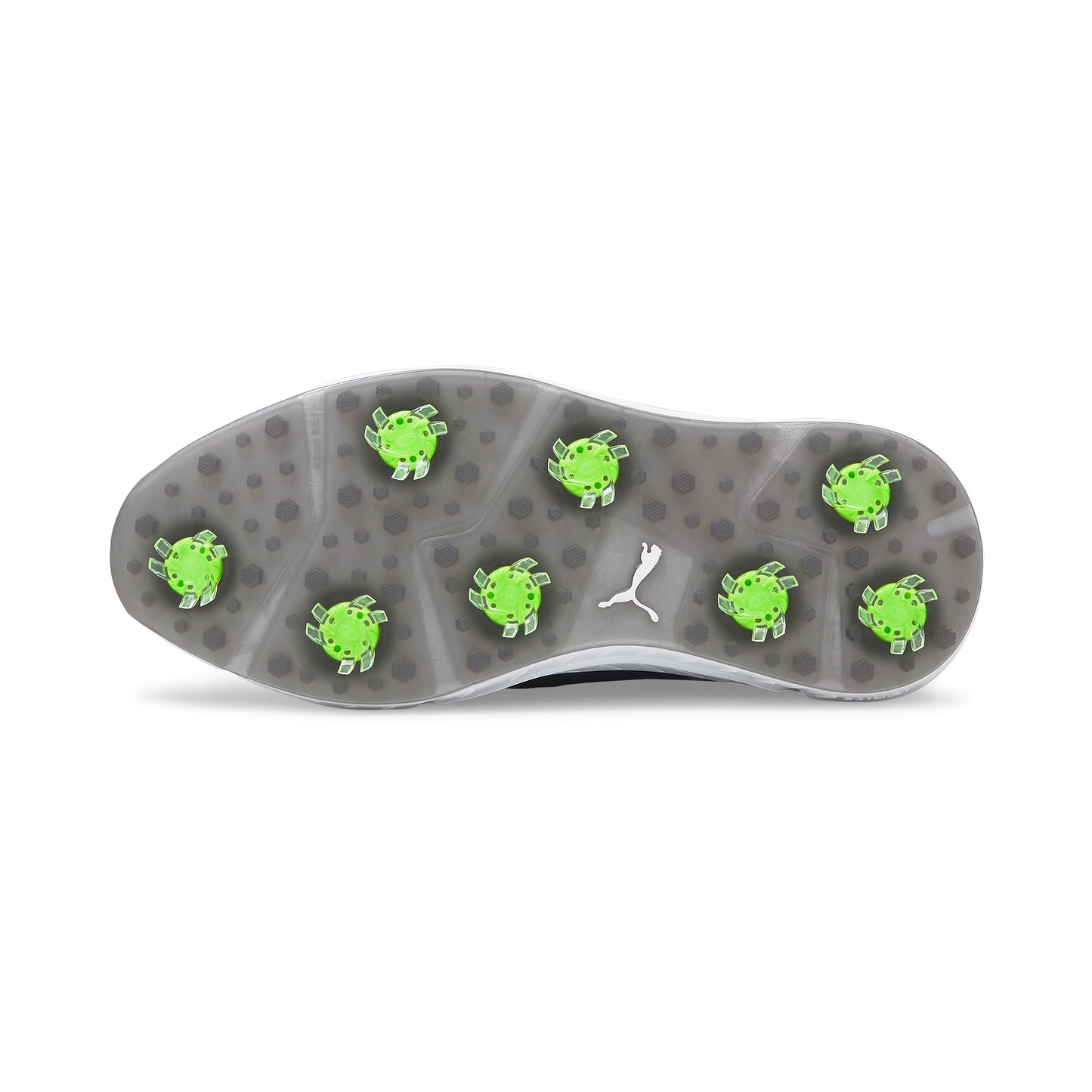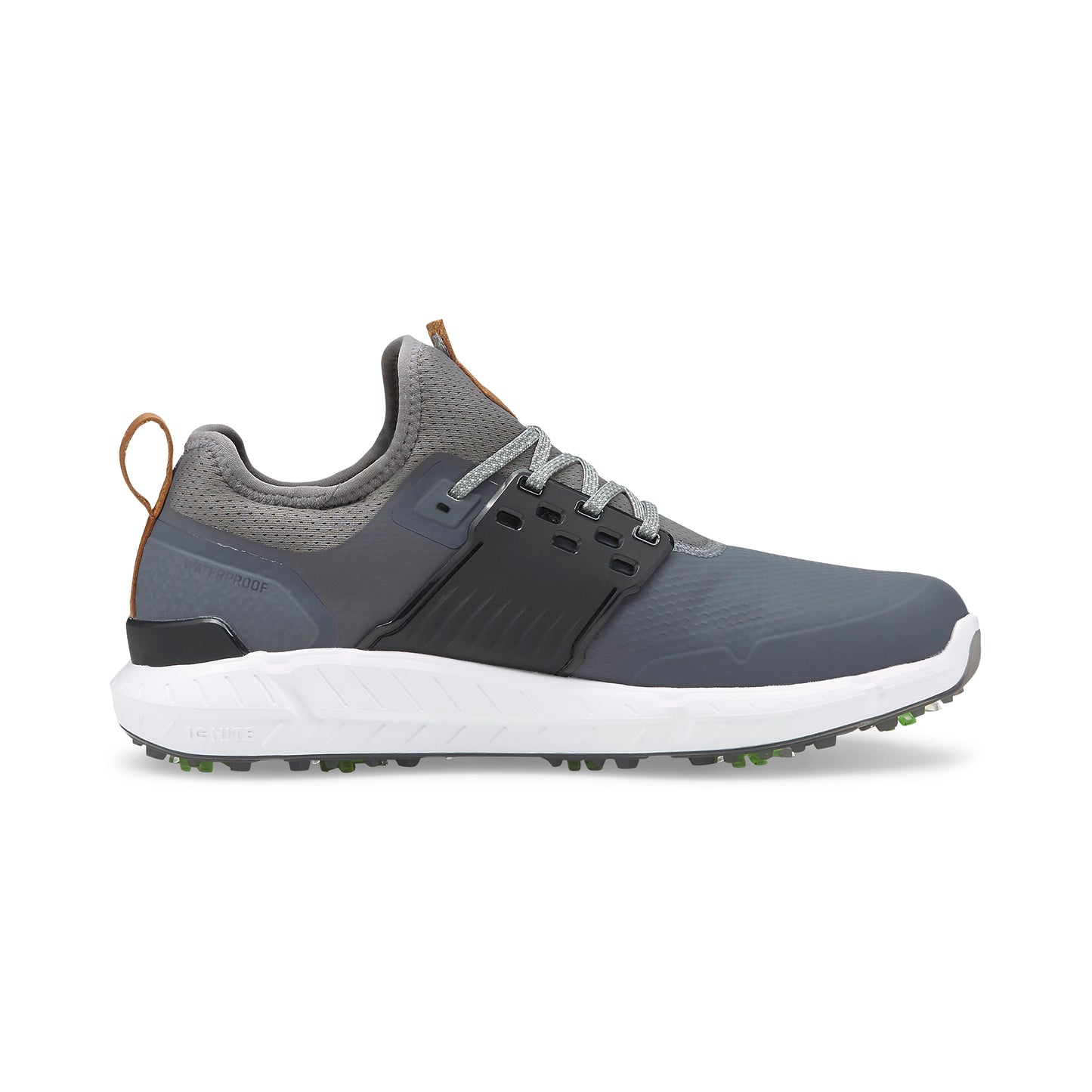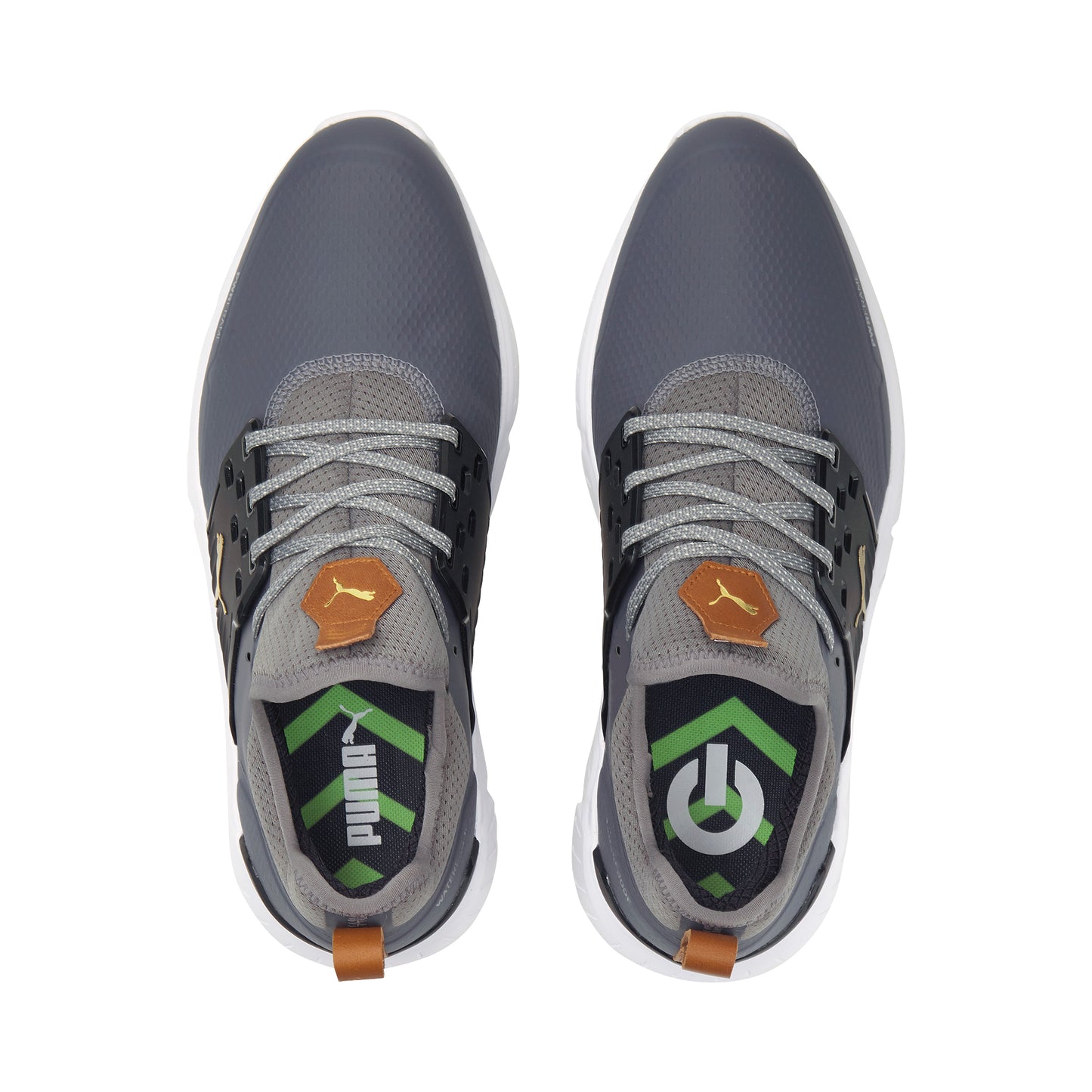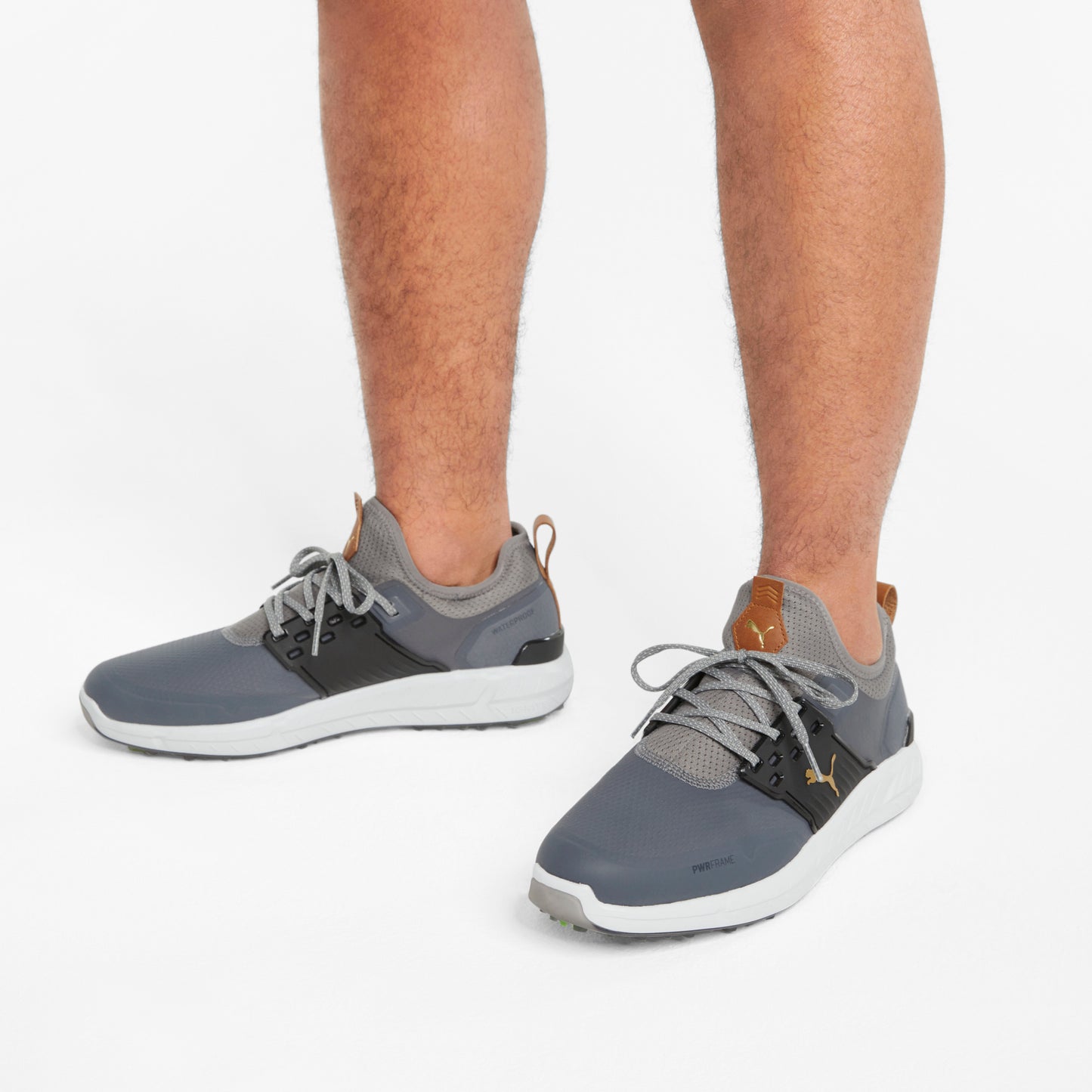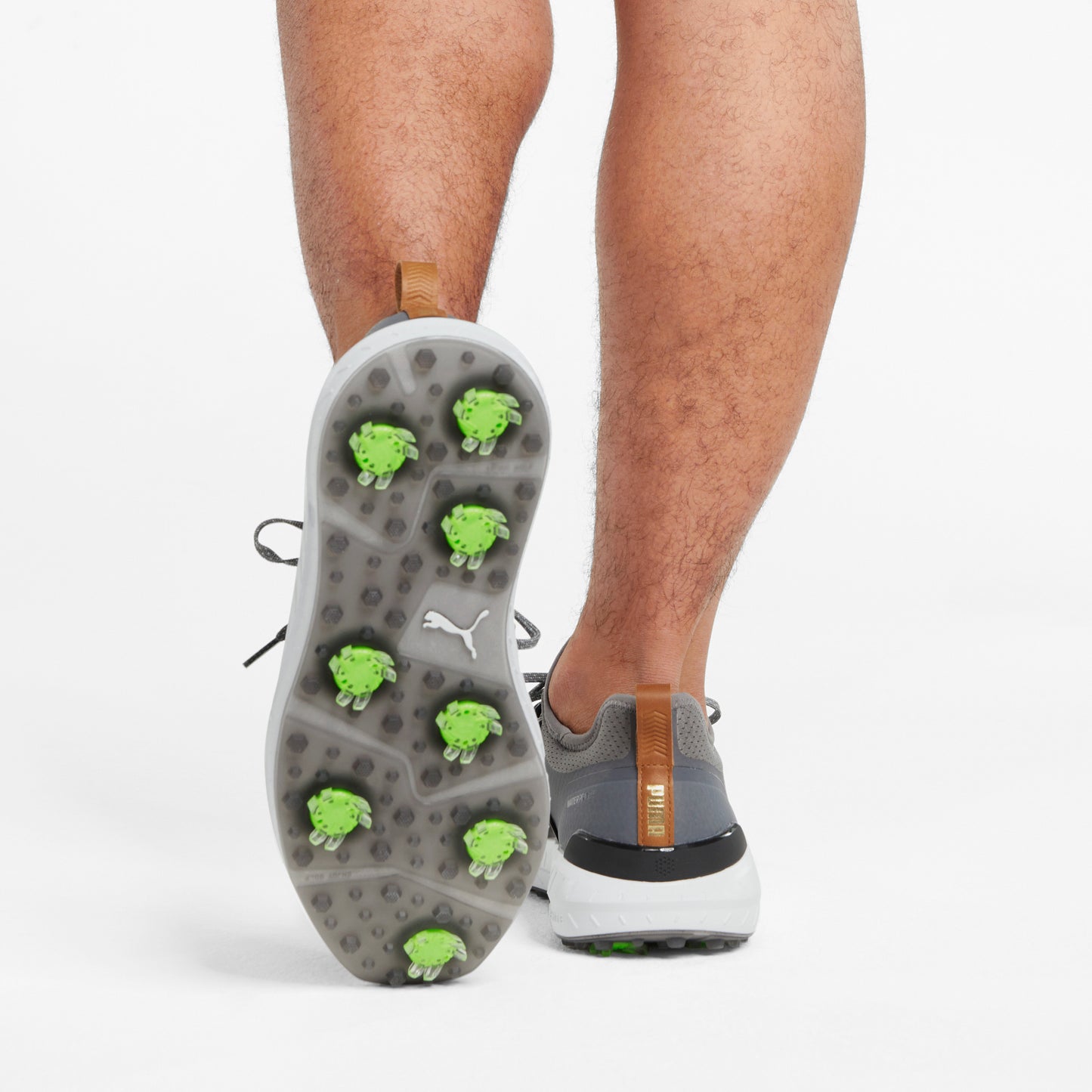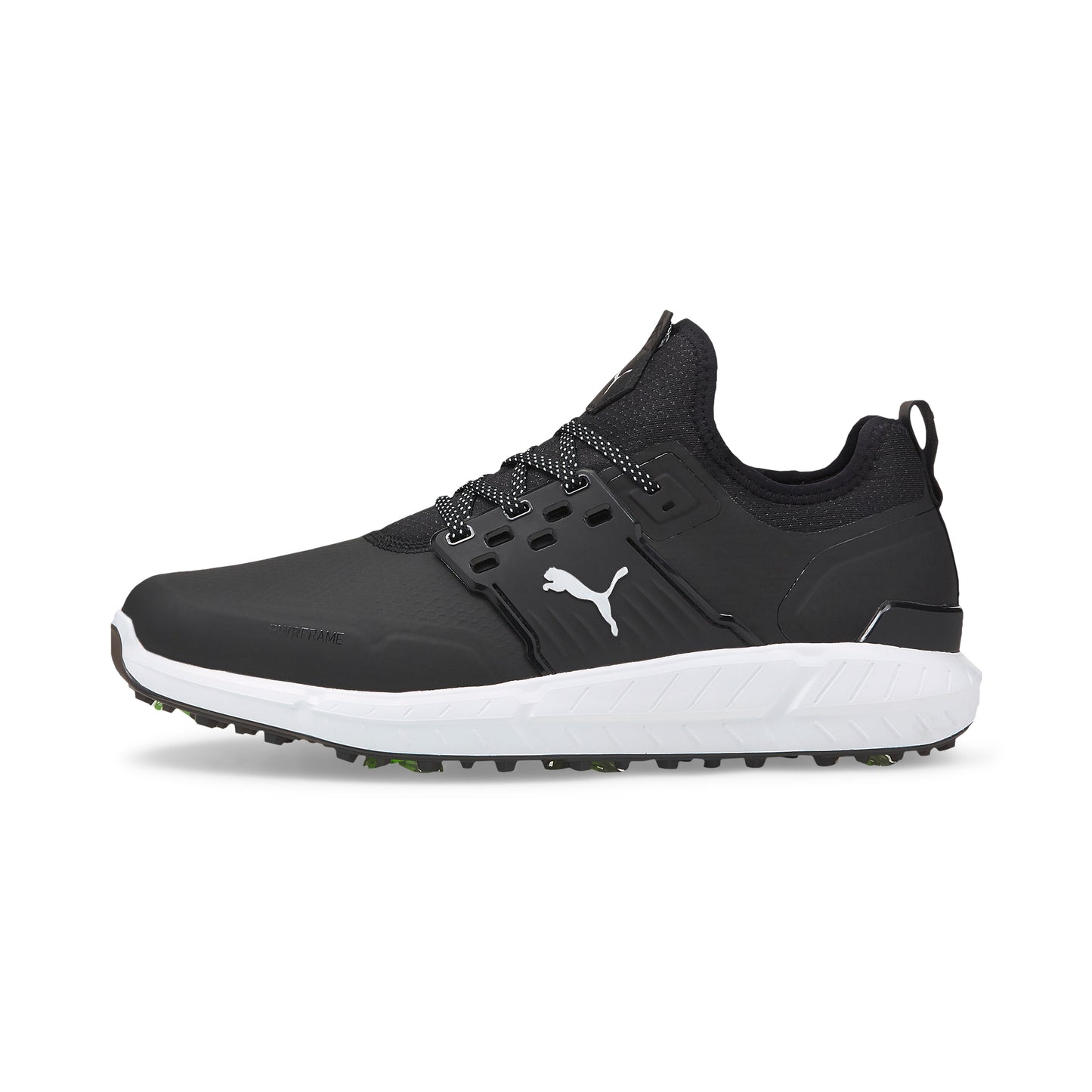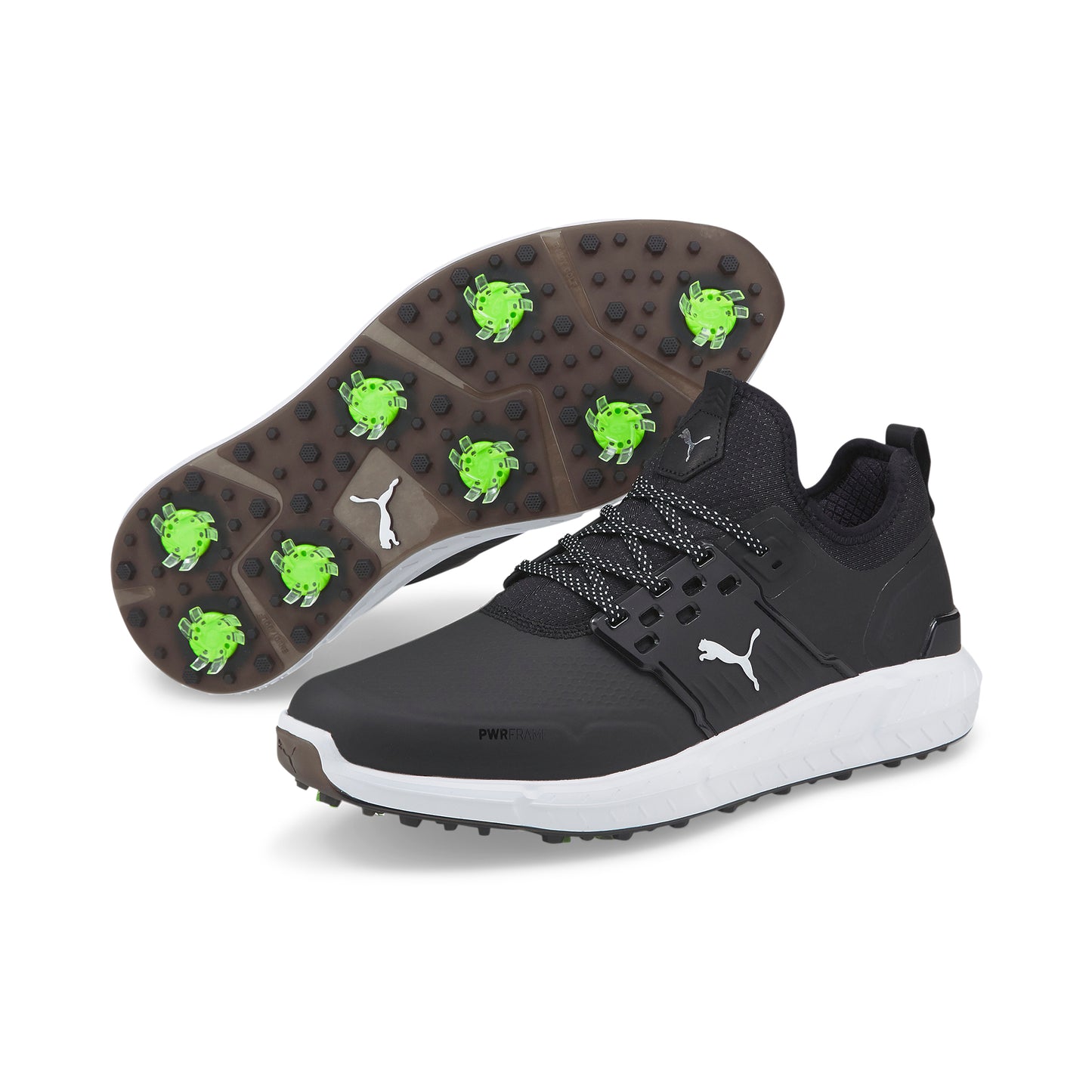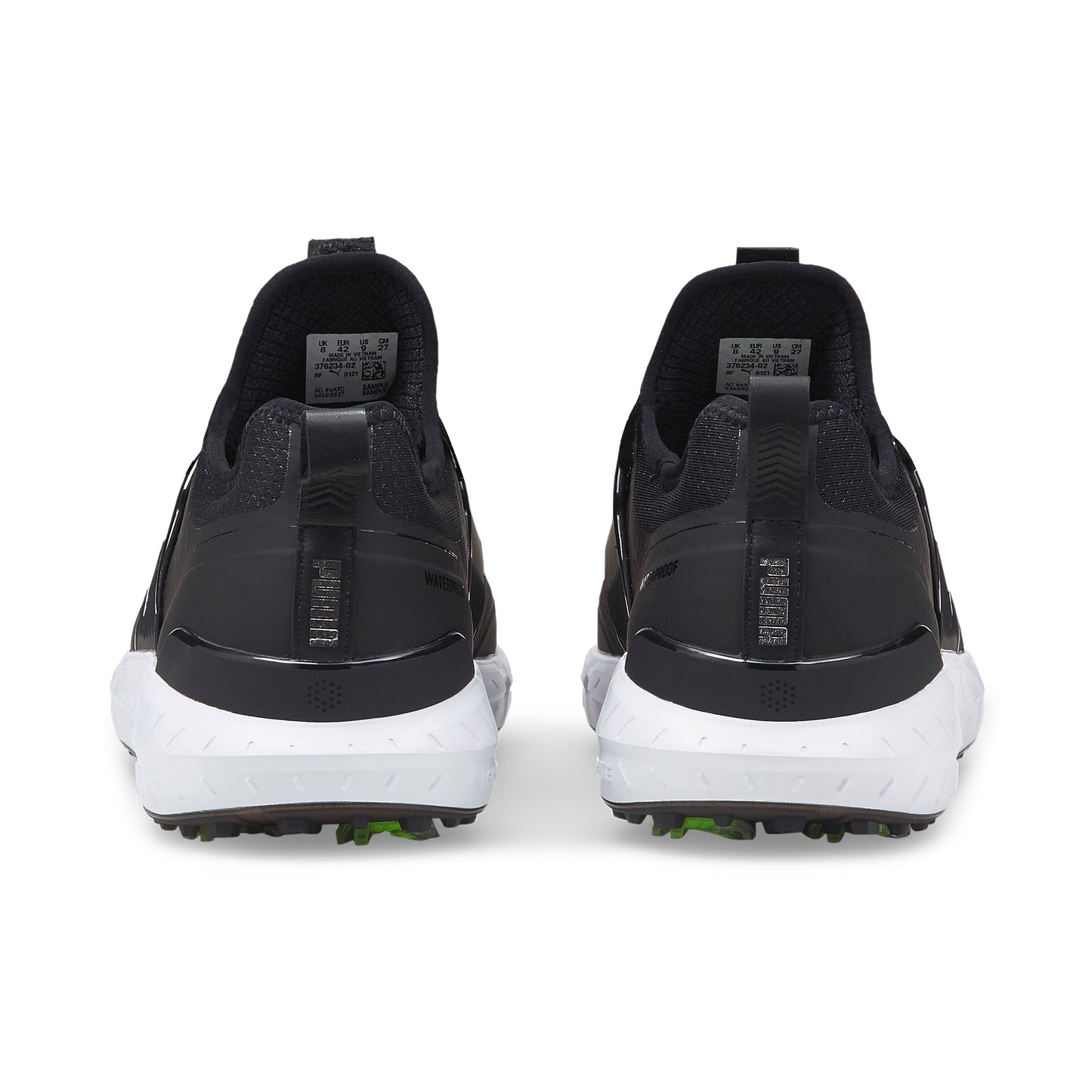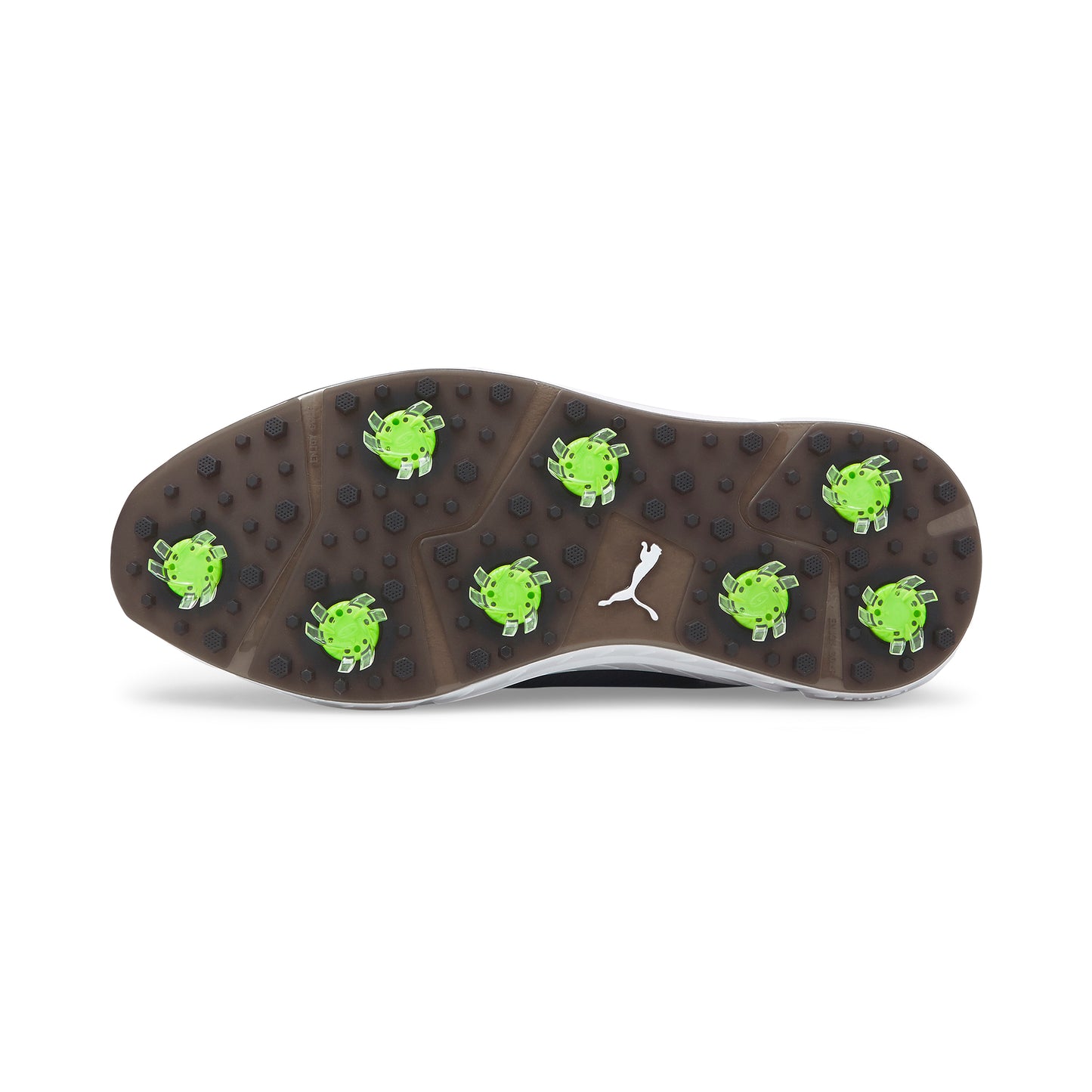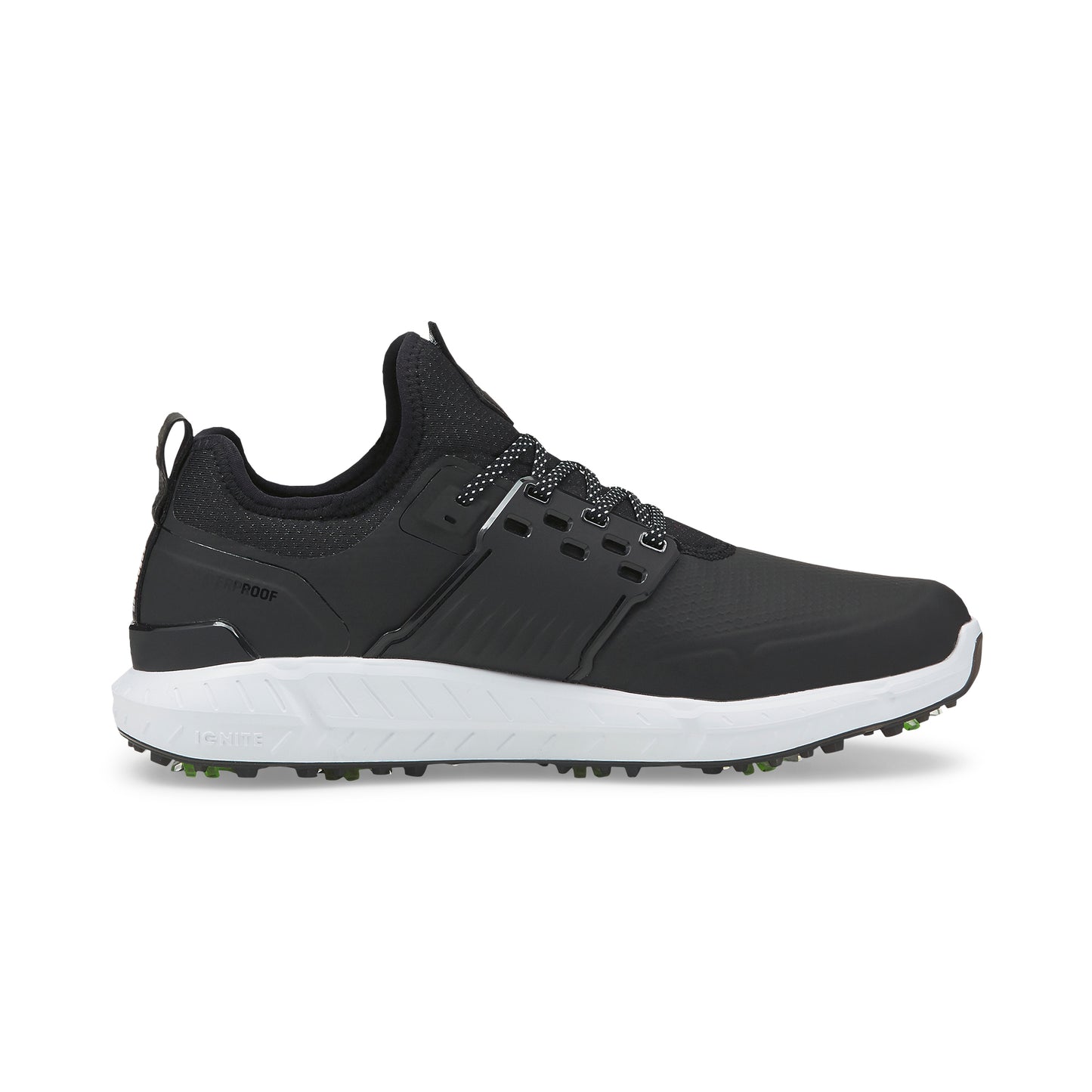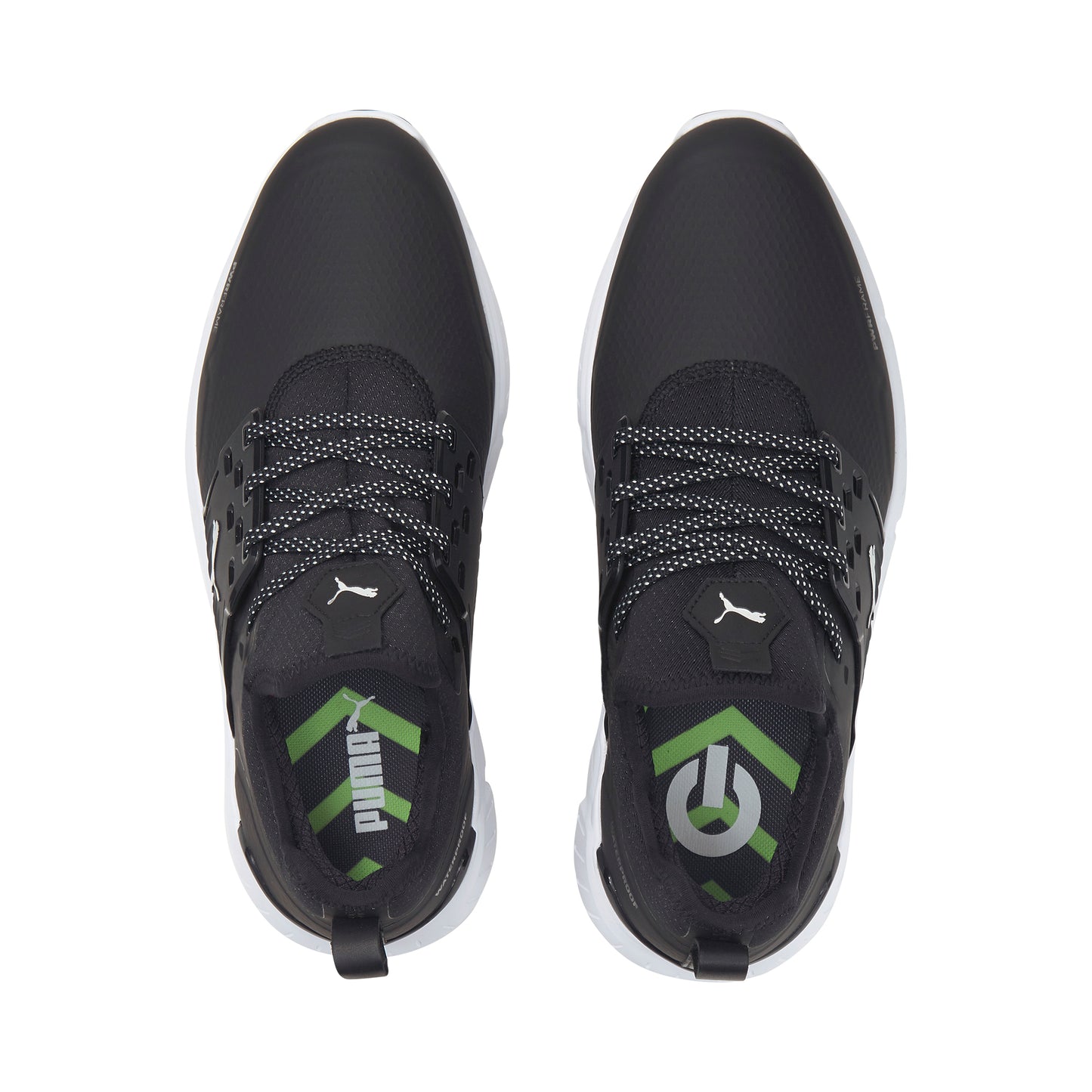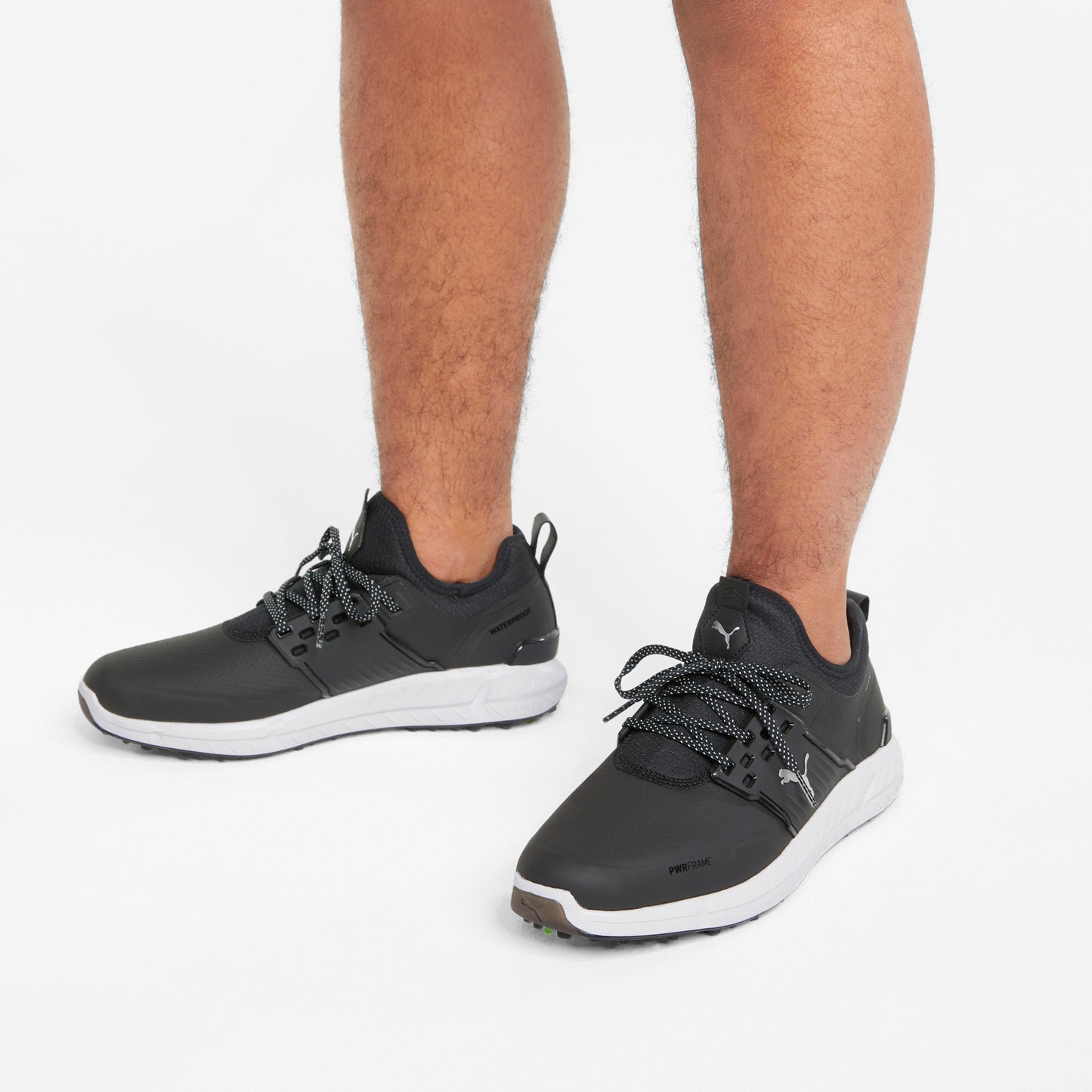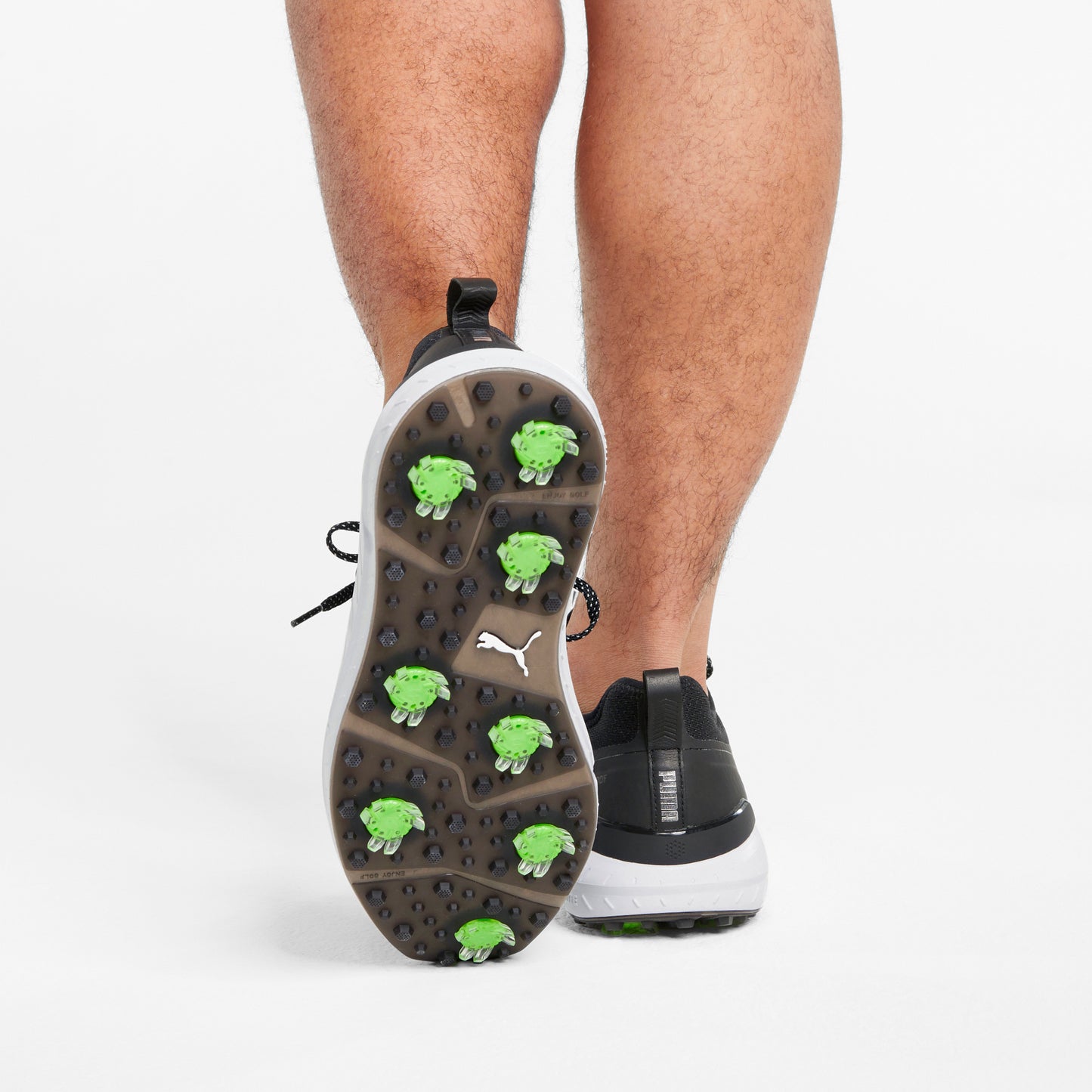 Shoe Sizing Chart
International Size Conversions
Men's Shoes
| US | EU | UK | JPN |
| --- | --- | --- | --- |
| 7 | 39 | 6 | 25 |
| 7.5 | 40 | 6.5 | 25.5 |
| 8 | 40.5 | 7 | 26 |
| 8.5 | 41 | 7.5 | 26.5 |
| 9 | 42 | 8 | 27 |
| 9.5 | 42.5 | 8.5 | 27.5 |
| 10 | 43 | 9 | 28 |
| 10.5 | 44 | 9.5 | 28.5 |
| 11 | 44.5 | 10 | 29 |
| 11.5 | 45 | 10.5 | 29.5 |
| 12 | 46 | 11 | 30 |
| 12.5 | 46.5 | 11.5 | 30.5 |
| 13 | 47 | 12 | 31 |
| 14 | 48.5 | 13 | 31.5 |
| 15 | 49.5 | 14 | 32 |
Women's Shoes
| US | EU | UK | JPN |
| --- | --- | --- | --- |
| 5.5 | 35.5 | 3 | 22 |
| 6 | 36 | 3.5 | 22.5 |
| 6.5 | 37 | 4 | 23 |
| 7 | 37.5 | 4.5 | 23.5 |
| 7.5 | 38 | 5 | 24 |
| 8 | 38.5 | 5.5 | 24.5 |
| 8.5 | 39 | 6 | 25 |
| 9 | 40 | 6.5 | 25.5 |
| 9.5 | 40.5 | 7 | 26 |
| 10 | 41 | 7.5 | 26.5 |
| 10.5 | 42 | 8 | 27 |
| 11 | 42.5 | 8.5 | 27.5 |
| 12 | 44 | 9.5 | 28.5 |
Junior's Shoes
| US | EU | UK | JPN |
| --- | --- | --- | --- |
| 4 | 35.5 | 3 | 22 |
| 4.5 | 36 | 3.5 | 22.5 |
| 5 | 37 | 4 | 23 |
| 5.5 | 37.5 | 4.5 | 23.5 |
| 6 | 38 | 5 | 24 |
| 6.5 | 38.5 | 5.5 | 24.5 |
| 7 | 39 | 6 | 25 |
| 7.5 | 40 | 6.5 | 25.5 |
Details
IGNITE Articulate Wide Golf Shoes